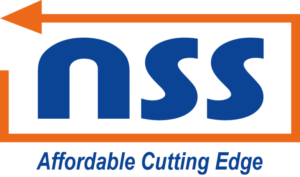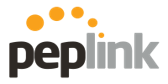 Peplink 5G Ready Now
5G solutions aim to connect people, businesses, and objects around the world, driving innovation to a whole new level.

Peplink is a leader in providing Internet multi-wan routers which aggregate bandwidth, perform failover, keep 100% Internet uptime, and ultimately protect business continuity.
High-End Wireless Solutions​
The company creates very robust wireless solutions specialized for enterprises, carriers, and wireless infrastructures of industrial grade. The devices have great stability and affordable cost of possession. The company does not stop thinking innovative. Whether you want to make a wireless network in your enterprise or to manufacture a public hotspot or an internet provider via wireless networking this is the line of products to invest.


MAX Cellular Routers
Max Cellular Router family makes wireless applications in high speed environments an effortless reality. MAX Router family are the only professional load balancing mobile routers on the market. MAX Routers are ideal for trains and vehicles since they can bring streaming video over Wi-Fi to rail systems at over 75 MPH and they are great for periodic access to citywide mesh networks and nearby hotspots. Pepwave vendor neutral approach allows you to take advantage of existing infrastructure. Fleet tracking, IP video upload, database access, electronic scheduling, E-mail, and other systems can be easily accessed from inside a vehicle. MAX Routers can also rebroadcast a secure Wi-Fi network for laptops or PDAs to gain access while outside of the vehicles.
Enterprise Wireless Solutions
Building and managing hotspots can be a nightmare. Some solutions are too simple to provide real usefulness, while others are too to performance and reliability, you can be sure we will have products to enhance your network.
Industrial Wireless Solutions
Deliver fast and reliable Wi-Fi in even the harshest conditions with the Peplink AP Pro. The AP Pro's sealed, all-metal IP67 enclosure stands up to dirt, water, and extreme
expensive and complicated to be realistic. A solution which provides true central management has been a rarity, until now. Pepwave gives you many choices for setting up the exact hotspot or portal solution your project requires. Pepwave AP One access points offer fast, affordable, and dependable wireless networking without administration headaches. Ready for anything and built to go anywhere, AP One access points deliver enterprise-grade Wi-Fi that drops in quickly and immediately gets to work. With InControl central wireless management system, you can control access points fast and easy.
Carrier Wireless Access Points
The company has built a reputation as an innovator in carrier grade wireless solutions. With thousands of installations around the world, the Pepwave Flex family sets the industry standard choice for citywide Wi-Fi CPEs. No other vendor provides an end to end solution with so many choices. With great commitment temperatures for years of dependable operation in industrial, pufblic safety, transport, and other applications. Built-in PoE gives you more installation options and reduces deployment costs. And intuitive console- and cloud-based control makes configuration and maintenance simple for everyone.

Peplink is the right choice because they:
Provide automatic-failover
Ensure the quality of the internet and wireless connections
Satisfy your bandwidth-hungry network by load balancing across multiple Internet services
Replace successfully expensive leased-line connections
Provide a friendly «Web User Interface» suitable also for staff without specified technical knowledge base
They are easily configured remotely
They are longtime tested products by many companies of different size and by leading companies worldwide like BBC, Google, Apple, Facebook
They can provide cost savings of up to 90% compared to solutions built on leased lines and other expensive links.
They can help you make fully managed wireless networks at a very low cost and easy maintenance
They can give solution to difficult carrier & industrial wireless applications

CONTACT US FOR A SOLUTION BASED ON YOUR SPECIFIC NEEDS​